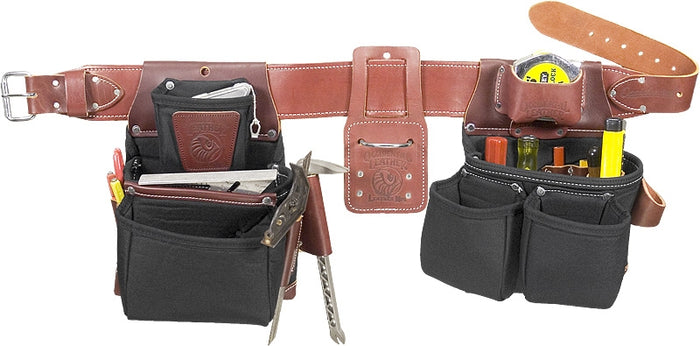 Same features as 5080DB tool belt, except constructed of black industrial nylon. Designed by and for the professional builder, this traditional tool belt set is fine-tuned for optimum efficiency and comfort.
Leather and industrial nylon intelligently combined to lighten the builder's load. The trademark OxyRed™ leather reinforces the main bag corners as well as provides our NoSpill™ system of all leather tool holders. Our most popular designs in a lighter weight alternative.
Features
Designed with Hand Specific Tool Holders
Padded Two Ply Tool Bags Keep Their Shape
Extremely Abrasion Resistant Industrial Nylon
Leather Tool Holders and Corner Reinforcing
Made in USA!
Specifications
Pockets & Tool Holders : 20
SM-XXXL
3.8 lbs.