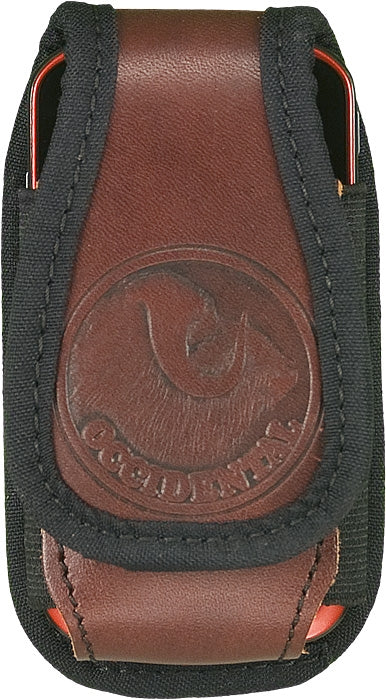 Expandable clip-on, leather phone holster that fits almost all cell phones and electronic gadgets. The best of all worlds!

A serious holster with heavy duty elastic sides that mold to your cell phone. Also features a secure Velcro® closure and heavy duty 2" spring steel belt clip.

Dimensions:
2.75"W x 4.5"H x 1.5"D

Made in the USA!