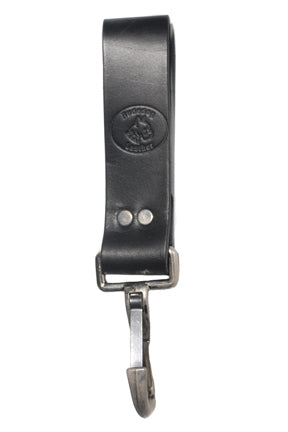 RUDEDOG USA 3007 - The Clip - Snap Loop

"This a great snap loop made from Black Harness Leather. The Harness Leather is more resistant to the elements and will not stretch out as quickly. Handmade leather loop with a large clip-hook at the bottom. Rudedog's large leather snap loop is awesome for any tool that you can hang. Guys on the job use'em for adjustable wrenches, flint strikers, keys, even something like safety glasses when not in use.
Made in the USA

Weight: .2 lb Width: 1.5" Length: 8" Depth: 1.5"