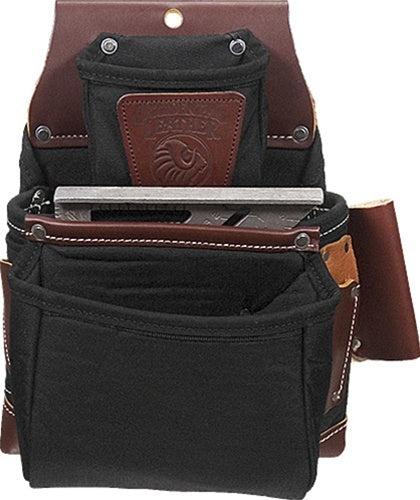 Our most popular OxyLights™ fastener bag. For framing and general carpentry applications. Holders for 1" blade square, angle square, cat's paw loop, driver bits, etc.
Specifications:
Pockets & Tool Holders:

 

9

Weight:

 

1.2 lbs.

Main Bag:

 

9" x 8"

Outer Bag:

 

8" x 6"

Upper Bag:

 

4.5" x 4.5"

Not available in left hand model. See our

 

Left Handed Fastener Bags

 

page for more options.
Fastener Bags hold the tools and fasteners most often accessed with the left hand (nail sets, tri-square, cat's paw, driver bits, angle square, etc.) and are worn on the left side of the body.