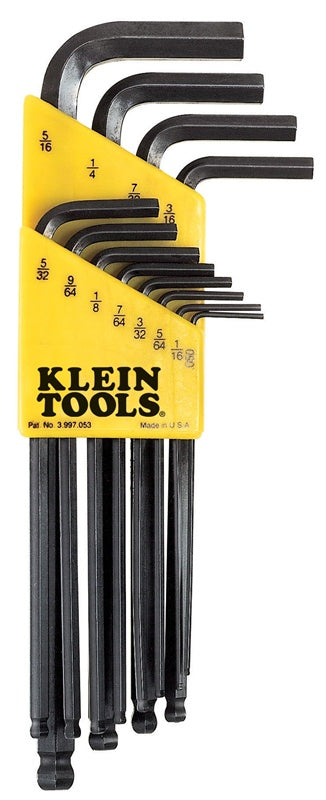 L-style hex keys in convenient caddy sets.
Each set contains a unique locking feature and marked slots for each key.
Ball end works on angles up to 30°.
Durable caddy keeps hex keys organized.

Set contains: BLM15 (1.5 mm), BLM2 (2 mm), BLM25 (2.5 mm), BLM3 (3 mm), BLM4 (4 mm), BLM5 (5 mm), BLM6 (6 mm), BLM8 (8 mm), BLM10 (10 mm).