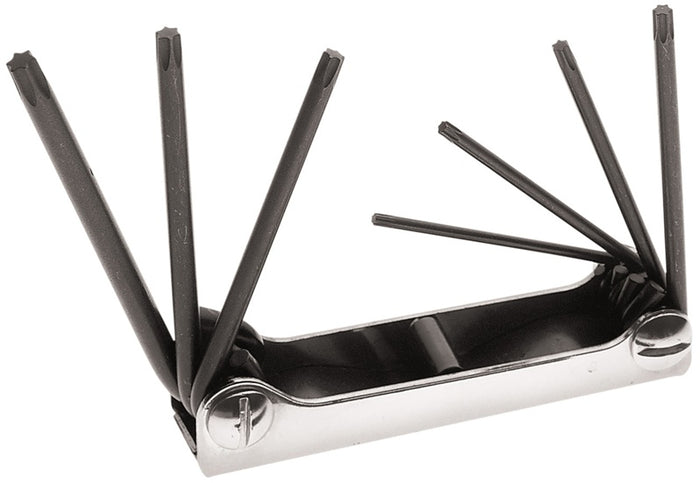 TORX drive cuts slippage, saves fasteners, efficiently transmits more torque to the work.
Keys are tough, heat-treated chrome-nickel alloy steel for strength and durability.
Keys fold flat into handle.
Can be used straight out or at right angle for extra leverage.
TORX® is a registered trademark of Acument Intellectual Properties, LLC.  
Contains: T10, T15, T20, T25, T30, T40